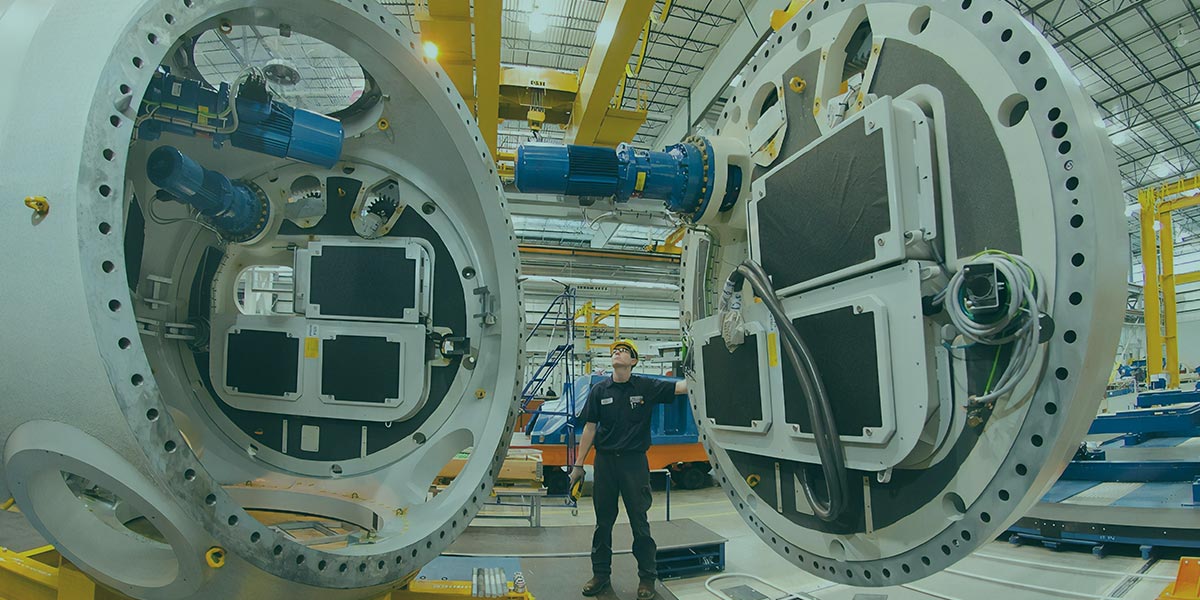 Financing a Just Transition
Putting people and communities at the heart of sustainable investment.
5 January 2022
Another year of extreme weather events and a stark warning on the climate emergency from the Intergovernmental Panel on Climate Change have shown us that there has never been a more pressing time to adapt the world economy to a net zero future. There is no question of if we need to transition to a net zero economy: rather, it is how we can ensure we are doing so quickly enough.
To succeed in transitioning to a low carbon economy, we will need a phase out of high carbon industries - either via closures or transitions to low carbon modes of operation.
Yet, the fact remains that in the UK alone, there are currently around seven million jobs in these industries, including agriculture, electricity production from fossil fuels, road freight and aviation.
This poses a crucial question for investors: how can we support the much needed low carbon transition, without ignoring the significant impacts from changes to employment and society and local communities?
Low carbon energy powering jobs growth
The recently launched Financing a Just Transition report from Rathbone Greenbank Investments shows that the transition to a net zero economy has the potential to bolster UK jobs by nearly a quarter of a million by 2050, as new industries emerge (and existing industries expand) to replace products and processes that become obsolete as we adapt to new innovations, regulations and consumer preferences.
Driving this overall net change (meaning jobs created minus jobs lost) are over 574,000 new jobs set to be created by new and expanding green sectors by 2050, including 254,000 jobs in low carbon electricity and energy and with 167,000 in the development and operation of transport infrastructure and low carbon vehicles.
As these low carbon industries expand, it is expected that there will be a loss of nearly 338,000 jobs in greenhouse gas (GHG) intensive industries by 2050 as a direct result of transitioning to net zero. The largest contributor to this is from the distribution of fossil fuels, with 97,000 fewer jobs expected.
Regional differences across the UK
Despite this overwhelmingly positive result, at a regional level, not all local areas across the UK will enjoy this success to the same extent, nor at the same time. In fact, by 2025, three areas of the UK will experience a net decline in the number of jobs: Wales (net losses of 1,600 jobs), London (-2,800 jobs) and Scotland (-3,800 jobs). Because of this, it is vital to consider the wider social impact of the transition on each and every community.
If we are to achieve a "just transition" to net zero, alongside decarbonisation efforts, we must aim for long-term social inclusion and resilience, for example through education, reskilling and retraining for workers. This is especially vital in the areas that are most reliant on greenhouse gas intensive industries, ensuring that decarbonising the economy does not come at a human cost.
Using investment to reach a just transition
For investors, the first step to driving forward the just transition is to make the just transition central to all investment strategies. Investors should consider how to incorporate the just transition into their approach to responsible investment and climate action.
From there, investors can then work towards allocating capital to communities that need it most, helping to balance regional differences by channelling capital to investment opportunities that benefit those communities that would otherwise be hardest hit by the shift away from GHG-intensive industries.
Investor action can also play a key role in driving the just transition forward. By creating clear expectations for companies that are in the process of shifting away from GHG-intensive activities, investors can encourage actions that support worker rights and create a positive social impact. Investors can make clear they expect companies to embed processes and programmes that deliver this within their business models and governance systems, such as reskilling and retraining, redeployment, or retirement support.
It is not just those industries that are shifting away from high carbon activities that will need careful scrutiny. As new, low carbon industries expand quickly, investors must bolster their due diligence into these fast-growing sectors, and better understand how the companies in which they invest are addressing the just transition – if at all.
Finally, it is vital that investors continue to monitor and assess the positive and negative outcomes for workers and communities associated with the transition to net zero. Not only does this help to identify investment risks and opportunities but it will allow the investment community to continually update its just transition priorities, focusing investment in the sectors and regions where it is needed most.
As investors, we must translate these just transition ambitions into action. Through collective action, we have a unique role to play in securing a more sustainable future for both people and planet.